INTERNATIONAL DONOR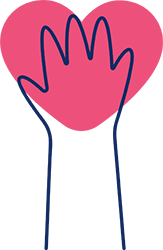 Project for gaining International Funds
The Mexican Association for Aid for Children with Cancer (Asociación Mexicana de Ayuda a Niños con Cáncer, IAP Original acronym: AMANC), is nonprofit organization association pioneer in Mexico for assisting and support children and adolescents with cancer. It was founded June 15th, 1982. It has successful pressing in 22 state branches with one shared goal: providing comprehension accompaniment for youngsters in their oncological treatment: lodging, meals, daily transportation to the hospital for treatment, medication bank, emotional support, among other activities. It promotes the early detection of cancer for accurate diagnosis and helps the inclusion of patients, survivors, and resistance and resilient families.
About AMANC
AMANC, IAP is the pioneering is nonprofit organization in Mexico dedicated to help children and teenagers with cancer and their families. It was founded in June 15th, 1982. Through the AMANC SYSTEM (SISTEMA AMANC). This organization offers support services for pediatric oncological treatments, such as lodging, food, transportation, access to medication, emotional support, among others. It also promotes early cancer detection and encourages inclusivity for patients, survivors and family members alike.
Program Goal
To create health promoting programs in marginalized communities that will help facilitate.